Gold is a safe haven in times of crisis but also a very profitable investment.
Gold savings are a security against crashes and economic crises. Well informed investors choose toinvest in Gold to minimize the losses of other investments (savings accounts, life insurance, stock exchange, real estate)
Whether you wish to increase your assets or to have the best trade conditions for your gold products, we provide you a wide range of references.
Among these you will find all our bars, bullions and gold coins quoted including the famous 20 Francs Napoleon, the Marianne Coq, the 20 Swiss Francs as well as the famous Krugerrand, 20 Dollars and many other gold investment products.
As coins, we also buy back your ingots at prices calculated on the gold price of the day and with very low commissions.
ABOUT GOLD
GOLD: EVERLASTING HAVEN VALUE
Goldor (from Latin aurum) is a precious metal that is highly sought-after and appreciated in ornaments or for coins since the dawn of historical times. In the nature, this metal comes in gold nuggets, which may have been reduced, in powder or glitter, by erosion mécanique.
Nous proposons un large panel de pièces d'investissement, des plus prisées telles que les 20 Francs Napoléon ou 50 Pesos aux plus répandues mais toutes aussi recherchées à l'instar des 20 dollars or.
Nous attachons la même importance à la vente de ces pièces qu'à leur rachat, n'hésitez pas à nous soumettre des pièces pour expertise, quelle que soit leur catégorie (onces modernes, investissement, numismatique, semi-numismatique, etc).
GOLD PRICE CHART IN DIRECT
De plus en plus d'investisseurs professionnels et particuliers se tournent progressivement vers l'investissement et le placement or, plusieurs d'entre eux résidents du XVIe arrondissement ou de Paris sont déjà venus nous consulter.
Et pour cause, les produits d'épargne proposés par les structures traditionnelles perdent de leur crédibilité qu'il s'agisse de plans d'épargne, assurances-vie ou autre véhicule.
La preuve du potentiel anti-crise et de la rentabilité des métaux précieux n'est plus à faire. Quel meilleur moyen pour mettre son argent à l'abri des vicissitudes de l'actualité économique que de le convertir en or physique ? Rappelons que certains de ces produits sont idéaux dès lors qu'il s'agit de spéculer pour une rentabilité à plus ou moins court terme dans le cas où vous ne souhaiteriez pas immobiliser votre argent trop longtemps.
L'engagement Godot & Fils sans cesse renouvelé auprès de notre clientèle nous a permis de fidéliser aussi bien professionnels que particuliers. Or, parmi ces professionnels certains ont accepté de travailler de concert avec nous, qu'ils soient avocats, notaires ou commissaires-priseurs.
Grâce à leur savoir-faire, nous avons été en mesure d'ajouter un service à notre offre : celui de l'expertise gratuite et du partage d'héritage. Un partage de succession est bien souvent un moment difficile à traverser et peut entraîner vexations et tensions, pour éviter ces frustrations inutiles, remettez-vous en à l'expertise d'un professionnel.
GODOT ST BARTHELEMY RACHETE VOTRE OR
We buy back your gold in bulk, jewelry too damaged to be worn old watches or dinner services.
Venez nous rencontrer au numéro 4 rue du bord de mer 97133 au port de Gustavia sur l'île de Saint-Barthélemy
Book your appointment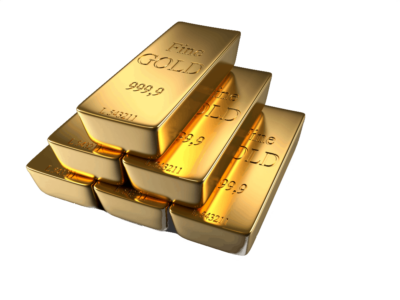 3 reasons to invest in gold
Which Gold product buy?
Our selection of gold coins and gold bars to invest in full security.