PURCHASE SILVER
COINS, BULLIONS AND SILVER BARS
Silver for all budgets
If you are looking to invest in safe havens, consider Silver investment in the form of bars or coins. Our catalog includes several references of modern coins and ounces. You will also have the choice between emblematic references such as the Maple Leaf, Silver Eagle, Kangaroos or philharmonics all prized by investors worldwide.
All our bars and bullions are made of 999.9 thousandths pure silver and are LBMA certified.
SILVER : HIGH INVESTMENT OPPORTUNITIES
Silver is nowadays considered by many specialists as a metal with a high investment potential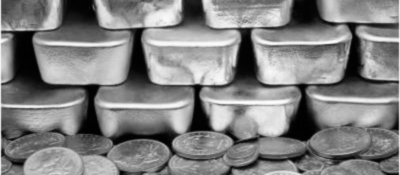 L'agence Godot & Fils St-Barthélemy propose également le rachat de vos french silver coinswhether it is 50 or 10 Hercules Francs, 5 Sowing Francs or even 50 cts or 20 Turin Francs.
cts ou 20 Francs Turin.
Whether you are a particular or a professional, we will be happy to welcome you in our agency at 4 rue du bord de mer 97133 Gustavia
Pour plus de renseignements vous pouvez nous contacter au +590 690 599 044

Godot & Fils St-Barthélemy counter is wide open to you. We will be happy to advise you on the best investments to make. We will also assist you in your patrimonial gestion, always offering you a free estimation of your property.
On the other hand, it is often unknown that silver reserves are more limited than gold reserves and that it is highly likely that the limits will be reached more quickly. This is because silver is not systematically recycled as it is for gold. On the other hand, the recycling costs for the grey metal are so high that manufacturers prefer to throw it away along with their other components.

Therefore, the value of grey metal should increase because the demand from manufacturers is not likely to fall.

Therefore, silver investment seems more and more obvious, at least when it is used as a diversification asset to minimise risks.

All our ingots are available in different sizes from 10 grams to 15 kilos and are made of 999.9/1000e pure silver with LBMA certification. We offer you national exclusivity of silver bars and bullions products not subject to VAT, you will save money if you purchase them in bulk. Surprisingly, the smaller the ingot, the higher the manufacturing costs.

We also offer many limited editions of coins for collectors.

Of course, we buy back all the products we offer for sale. Don't hesitate to come and expertise free of charge your coins, bars and bullions, as well as your silverware at your Godot & Fils St-Barthélemy counter

We will be happy to offer you advantageous prices for the repurchase of your 10 Francs, 50 Hercules Francs but also for your Turin or Sowing Francs. We have the vocation to practice a similar price policy whether it is a question of purchase or sale, taking into account the state of conservation of the pieces.